#ResistanceRecap: How Young People Fueled the Resistance in 2017
By Anisha Singh, Blaine Smith, and Hannah Finnie
Articles
,
Climate Change
,
Criminal Justice Reform
,
Democracy
,
Gun Violence Prevention
,
Health Care
,
LGBTQ
,
Progressive Economics
,
Racial Justice
,
Stopping Sexual Assault
,
Student Debt
December 21, 2017
2017 began on the defensive: Trump took office in January, and within days he had issued an Islamophobic, xenophobic ban on Muslims. The year was anxiety-riddled, with young people, and particularly young immigrants, people of color, and women, never sure when President Trump and his conservative allies might strike (whether on Twitter or in Congress) to endanger our values and rights. And yet, 2017 has also reminded us that we must fight for what we believe in—and that when we fight, we win. Here, we outline just a few of those wins as both a celebration of all the good from 2017, and a path forward for 2018. 
1. Young people came out swinging in 2017 elections, bringing down candidates across the country who stood in opposition to our values.
In Virginia, there was an unprecedented showing of young people in the 2017 elections, which included a key gubernatorial race and down-ballot races for the state legislature. Voter turnout among young people was up eight percent from the last gubernatorial election, and a large majority of young voters cast their ballots for Ralph Northam, who came out strong for progressive issues like student debt relief and making affordable health care a reality for all Virginians. In New Jersey, Democratic candidate Phil Murphy cruised easily to victory, defeating his conservative opponent on a platform emphasizing the issues that matter to young people, like climate change, student debt, and health care.
Young people's impact on the elections wasn't just confined to the ballot box: across the country, from Kansas to Vermont to New York, teens as young as 16 declared their candidacy in 2017 for elected office in local, state, and even federal politics. These young people felt—and personally experienced—disillusionment with a political system that fails to listen to their voices and values, and decided to make sure their needs are addressed by throwing their hats into the ring.
2. After a series of historic elections, Danica Roem and Andrea Jenkins became two of the first openly transgender elected officials in U.S. history, continuing the transgender revolution.
Danica Roem, a transgender woman who ran on a campaign oriented around local transportation issues, unseated incumbent Del. Robert Marshall in a race for a seat in the Virginia House of Delegates. Marshall, a notoriously conservative Delegate, introduced a "bathroom bill" in 2017, attempting to prevent transgender people from using the bathroom aligned with their gender identity, and proudly referred to himself as Virginia's "Chief Homophobe." In Minneapolis, Andrea Jenkins won an election to the city council with a legacy of community activism in underserved neighborhoods and as a historian curating a project on transgender voices and history. Their wins showed a remarkable revolution in America's acceptance and embrace of transgender people, one led and fueled by young people.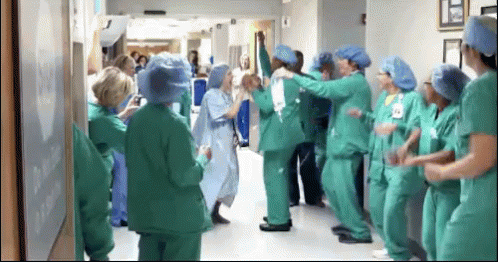 3. We saved the ACA (for now).
Conservatives have tried to repeal the ACA countless times this year (and every year since it was passed in 2009), offering alternatives that reveal their priorities: tax cuts for corporations and the wealthy over health care for middle-class families. But each time it seemed like conservatives were on the verge of winning, the American people rallied with historic energy, storming Congressional offices, town halls, and calling office lines in such unprecedented numbers that many phone lines were overwhelmed and congressional members stopped having townhalls. Though progressives managed to stage many upsets this year, the ACA fight really drove the point home: when we raise our voices, and speak out against injustices, we win.
4. A bipartisan group of Illinois lawmakers came together to stand up for student loan borrowers.
The Illinois state legislature passed a borrower's bill of rights, called the "Illinois Student Loan Bill of Rights," to make sure student loan borrowers have the same protections as other consumers. The bill included provisions like requiring student loan servicers provide borrowers with accurate and timely information on repayment plans, loan forgiveness, and more. But then, in an unusual move, Illinois' Governor vetoed the bill. In a strong show of support for student loan borrowers, the Illinois state legislature overwhelmingly overturned the Governor's veto, 98-16.  Across the country, states and municipalities passed innovative, reformative measures on student debt, showing that this issue that rests squarely on the back of young people is not unsolvable, nor unbeatable.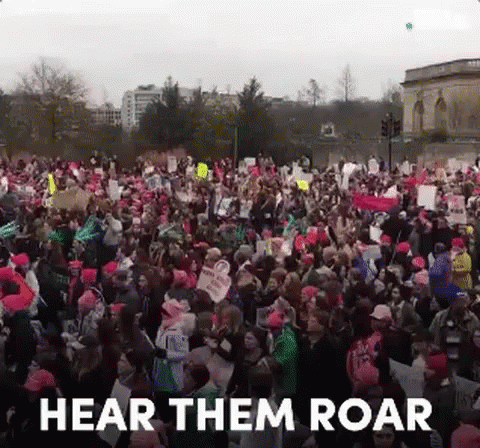 5. Women across the country showed up and spoke out, time and time again.
The day after Trump's inauguration, half a million women and their allies flooded the streets of  the nation's capital in the largest-ever demonstration in U.S. history (creating a crowd far larger than the previous day's inauguration) to show that women would be neither silenced nor overpowered by a president whose misogyny showed in both his political and private life. Alongside 650 marches across the country and many more in countries around the world, the Women's March—organized and sustained by young people of color—demonstrated that we will not stand idly by as women's rights are systematically attacked and threatened. Since then, women have continued to be backbone of progress. This fall, the #MeToo movement began when women publicly shared their stories of sexual harassment and assault—and the world started listening. Overcoming powerful and embedded tools of shame, as well as a real risk of financial and cultural ruin, women have spoken out about the pervasiveness of sexual harassment. From the Women's March to #MeToo, women this year have proven one thing: they won't be silenced.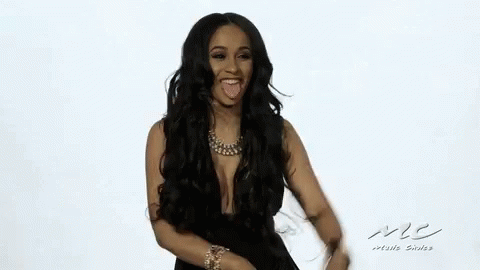 6. Celebrities used their platforms for good.
This year, celebrities recognized the power of the microphone and used their wide audiences to inspire action in the face of injustice. Since Cardi B's song "Bodak Yellow" went viral earlier this year, hitting number one on the Billboard Hot 100, the 25-year-old rapper from the Bronx has taken the pop culture world—and the political world—by storm. Cardi B, a self-made Instagram personality and former "Love & Hip Hop" star, radically de-stigmatized sex work and poverty, talking and rapping about how sex work helped pull her out of an abusive relationship and growing up in poverty. She's also been outspoken on identifying as both black and Latina and what it means to live at the intersections of both identities. Like many cultural icons this year, Cardi B has shown us that all experiences are important and worthy of cultural representation—and how to use a rapidly expanding platform to change deeply embedded cultural norms.
Over in Chicago, Chance the Rapper threw parties to encourage people to vote and made voter registration easy at all of his concerts, nationwide. Simultaneously, he's used his platform to speak up for gun violence prevention and criminal justice reform. By equipping his listeners with the power to vote and educating them about the raging gun violence epidemic in our country, he's single-handedly helped elevate the issue of gun violence in our discourse and our politics. Chance has concurrently drawn attention to issues affecting his community and to the power of the vote, showing how a public figure can invest in their own community for positive, progressive change.
And of course, there was that moment Nicki Minaj serendipitously decided to pay for multiple students' college tuition after a fan asked on Twitter.
7. A civil rights attorney and defender of #BlackLivesMatter and Occupy Wall Street protesters became Philadelphia's next District Attorney.
Larry Krasner's election demonstrates that the people not only want, but will vote for, change in the current criminal justice and economic justice systems. Though Krasner describes his work defending #BlackLivesMatter and Occupy protestors as choices that made him seem "completely unelectable," Philadelphia chose otherwise. He ran on a platform of ensuring that the DA's office will fight for justice for defendants, not just prosecutors. Krasner is just the start: across the country, young people have walked alongside—and led—#BlackLivesMatter protests, and advocated and agitated for changing the system so it's not rigged against those living in poverty and communities of color. This is why all Americans need a seat at the table in 2018.
8. Doug Jones defeated Roy Moore in the Alabama special Senate election—thanks to black voters, and black women in particular.
Even before multiple remarkably consistent and substantiated reports surfaced that conservative candidate Roy Moore had harassed and assaulted women and girls as young as 14, Moore violated even the most basic of progressive values, speaking out against LGBTQ equality and women's reproductive rights. Then the allegations started coming in. In spite of this, a majority of white women and men still cast their votes for Moore. But Black voters, including 98 percent of black women, stood up for their values, and voted for Jones, sending the first Democrat to the Senate from Alabama in a quarter-century. This is despite attempts to suppress black votes, showing that even in the face of pernicious voter suppression tactics, black people and specifically black women are the backbone of the progressive movement.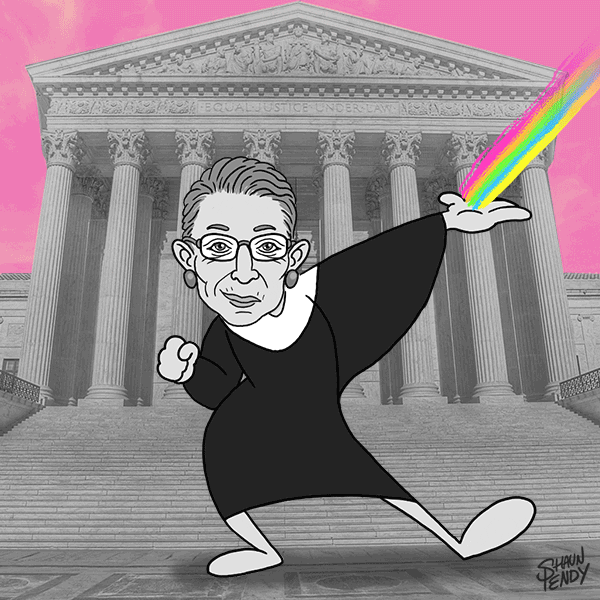 9. The courts showed us that there's still some semblance of justice in this country.
From stopping the original Muslim travel ban to preventing Trump's rule to end copay-free birth control from going into effect to preserving sanctuary cities, the courts have served an important role in 2017: allowing justice to prevail, regardless of political expediency. Meanwhile, Trump has outpaced Obama in the number of federal judges he's nominated and gotten confirmed—many of them having a record of racism, homophobia, sexism, and xenophobia. In December alone, three judges either withdrew their nominations or were blocked from confirmation after their credentials and fitness to serve as judges were questioned, including this remarkable exchange between Republican Senator John Kennedy and one of Trump's judicial nominees. Though Trump is attempting to pack the federal courts for generations to come, a string of decisions defying some of Trump's most heinous decisions over the last year shows that we have checks and balances for a reason and the fight to protect our courts has never been more important.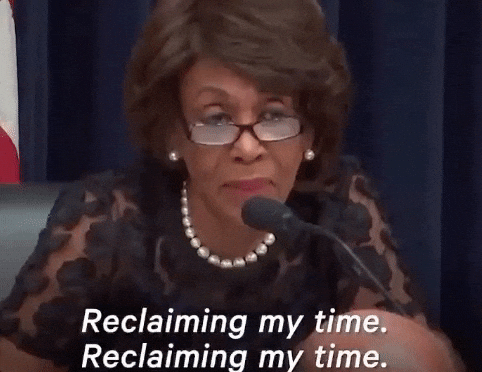 10. Women of color led the charge.
From Tarana Burke, who started the #MeToo campaign, to Maxine Waters reclaiming her time, women of color were the lifeblood of the resistance this year. Women of color won at the ballot box, including electing the first black woman to the mayor's office in Charlotte, North Carolina, and, as voters, propelling progressive candidates into elected office. Some of the biggest moments of 2017 were sparked by women of color: the Women's March was organized by women of color, and San Juan mayor Carmen Yulín Cruz faced misogyny and racism in her courageous stand against President Trump's inhumane response to the hurricane that devastated Puerto Rico. While 2017 has been full of surprises, one thing is certain: the resistance in 2017 would've looked a whole lot different without the work, power, and moral and tactical leadership of women of color.