VOICES
Young Voters Matter: Analysis of Millennial Turnout, Support [LIVE UPDATES]
Wednesday, 5:18 P.M.
Forbes: GOP Needs To Rethink Engaging Young Voters
Forbes' Stephen Richer, who writes frequently about youth activism and civic participation, dissected the youth vote data today, giving some thought to how the GOP can better engage with young people.
He writes:
The average armchair politician will tell you, "Oh gosh, the young always vote liberal. It's nothing to think/worry about."

Wrong. Republicans won the youth vote in 1984 and 1988. And they were competitive throughout the 90s.

Something has changed. And if Republicans (we) are to fix the problem, we have to know how the problem came to be.

Three thoughts:

Obama is just the man. This is the easiest one. If this is the case — if young voters are infatuated with Obama not because of his ideas or party label but because of his personality, dulcet voice, jump shot, cool vibe, etc. — then the problem solves itself for Republicans in four years. If it's really just Obama's magnetism that has shifted the youth vote, then the youth vote should return to at least 2004 levels in 2016.
Our policies no longer jive with the youth. This is the one I've spent my time on. Do the Republican values of the 1980s — as expressed in this Ten Point Purity Test — appeal to today's youth? I've argued (see, e.g., here, here, here, and here) that the Republican Party's stance on gay marriage is a real turnoff for many young voters. Are there other issues like this? And can they be molded/shifted in a way that doesn't compromise the Party's values or cause it to lose other voters?
Kids these days… don't look like they used to. Generation Y (Also called Millennials… people born after 1980) is the most diverse American generation living. By far. In 2008, 19% of under 30 voters identified as black. 11% as Latino. 64% as White (national average: 76%). (CIRCLE). 26% percent of today's young voters have one parent born outside the United States. At it keeps getting more diverse. How much does it matter? 51% of White young voters went for Romney.

There's nothing that can be done on 1. There's a bit that can be done on number 2, and I think it largely has to do with climate change and gay marriage. As for 3, that's part of much broader conversation — The Latino vote went 71% to Obama tonight (NY TIMES).
---
Wednesday, 3:46 P.M.
New Figures: Young Voters Carried Obama To Victory
As more numbers and analysis of the youth vote are rolling in, we're seeing just how big a role the Millennial generation played. In fact, one study confirms that had young voters not turned out as strongly for President Obama, it would have resulted in a Romney victory.
Nationally, young voters supported President Obama over Gov. Mitt Romney by more than a two-to-one margin, with 67 percent for Obama (up one percent from 2008) and 30 percent for Romney. These most recent numbers from the Center for Research and Information on Civic Learning and Engagement (CIRCLE) at Tufts University show that youth turnout was especially strong and likely matched or exceeded 2008 levels. At least 22-23 million young people (aged 18-29) voted in this election, and at least 49 percent of young people overall turned out.
"Turnout is just around 50 percent, which is exactly where it was in 2008—which is much higher than it was in the '90s and 2000's," CIRCLE Director Peter Levine said during a press call Wednesday. "For example, in 1996 only 37 percent of young people voted so this is a different situation. This is the new normal where about half of the Millennial generation is voting in an election year and they are very numerous."
In fact, with final numbers still coming in from some precincts, this figure could even reach 51 percent, equaling the record level of turnout by young voters in 2008. This is especially notable because nearly 17 million more young people were eligible to vote this year than four years ago, so the total number of young people who voted could actually be higher than in 2008.
This marks a major generational shift from the 1990s when youth turnout was consistently below 40 percent.
"Yesterday, young Americans showed up, voted and made it clear that they are the generation that will take our country forward," said Heather Smith, president of Rock the Vote. "They increased their share of the electorate. The share is really important. It means, of the electorate, more of them are young. The young people are having a much bigger impact in deciding outcomes both in elections today and the country for the long term."
In the final weeks and months of the election, the candidates spent the overwhelming majority of their time in swing states. Pundits and journalists reported consistently on new polling in these states. But what few of them predicted was just how significant a role young voters in these swing states would play. Now that the numbers are in, we know that young voters made a critical difference in the key swing states of Ohio, Florida, Virginia, and Pennsylvania, with their support of Obama having a decisive impact.
"It is because [Romney] lost the youth vote pretty decisively in all of those battleground states that he is not going to be the next president of the United States," Levine said.
To gauge youth turnout, Campus Progress took at look at the five Virginia counties with the largest young voter populations and the role they played in 2008 with this chart.
Campus Progress Director Anne Johnson pointed to the numbers as a clear sign that Millennial voters are continuing to make a difference.
"Young Americans made their voices heard in this election and the deciding role that we played in this election is a powerful reminder to every elected leader that our generation is the one that will push us toward the solutions we need to grow the economy and expand opportunity for all who seek it," Johnson said.
— Abraham White
---
Wednesday, 3:34 P.M.
PIRG: Youth Turnout At Campus Precincts Showed Large Increase
Our friends at the Student Public Interest Research Groups said early numbers from student-heavy precincts at college campuses showed large increases in youth turnout compared to 2008. The campuses, targeted by Student PIRGs', reported:
· At Florida State University, Precinct 1507 showed a 29 percent increase
· The University of Maryland STAMP voting center demonstrated a 48 percent increase over 2008
· North Carolina State University's Wake Precinct showed a 13 percent increase
· Precinct 48 at the University of Texas, Dallas demonstrated a 46 percent increase
· University of Massachusetts Amherst Precinct 3, for instance showed a 29 percent increase over 2008.
[Read More at StudentPIRGs.org]
---
Wednesday, 3:01 P.M.
It's Clear: Young Voters Turned Out In Record Numbers
It's becoming clear that Tuesday was a resounding victory for young voters and firmly establishes the political power of this generation. We take a broad look at the data on young voters this election in a new Campus Progress piece:
Nationwide, young voter turnout had a huge impact on the presidential election. According to the Associated Press, "Voters mirrored the voting public's makeup of four years ago, when Obama shattered minority voting barriers and drove young voters to the polls unlike any candidate in generations."
But some pundits have predicted that young voters had lost their enthusiasm and would not come out in strong numbers. Yet without question, young people "awoke from their post-2008 slumber and once again went to battle for President Obama," according to Forbes' Stephen Richer.
Right now, results indicated the youth vote made up 19 percent of the electorate, which is historically high compared to 17 percent in 1996, 2000, and 2004, and 18 percent in 2008.
Read more of our update on the youth vote this year here.
---
Wednesday, 12:38 P.M.
Youth Support For Obama Ensured Reelection
In the six states we have been tracking since Election Day, President Obama's youth support went up in three and down in three when compared to 2008. However, none of the changes were very large and, factoring margin of error, it ends up looking remarkably consistent to 2008. This, coupled with the high youth share of the electorate nationwide, which early estimates peg at 19 percent, meant that young voters drove a huge chunk of Obama's margin of victory in these battleground states.
In states like Virginia and Florida, where Obama won by a slim margin, young voters literally made the difference and ensured President Obama's re-election.
Here's a look at how the candidates fared among voters 18-29 in those states:
---
Wednesday, 11:14 A.M.
Young Voters Increased Their Share of the Electorate
On Tuesday, millions of young people across the country went to the polls, notably more than many forecasts and pundits suggested. Once again one of the key voting blocs that helped lift President Obama to victory in 2008 did so again yesterday with the president winning young voters by about a 2-1 margin according to early exit polls. One of the biggest takeaways is that young voters increased their share of the electorate from 2008, making up a full 19 percent of all voters casting ballots on Tuesday. More numbers and analysis to come on this page throughout the day.
---
Tuesday, 10:32 P.M.
In Youth-Heavy VA Localities, Turnout Is Up From 2008
Early reports show that turnout in the five most youth-heavy counties/cities in Virginia is up when compared to turnout in the 2008 presidential election. Take a look:
---
Tuesday, 10:19 P.M.
Early Reports Show Young Voters As Large Chunk Of Electorate
Already, early reports point to big turnout from young voters (18-29). For months, some pundits have predicted that Millennials couldn't match the enthusiasm levels reached in 2008 and would not play a deciding role in this election.
But current numbers show young voters making up 19 percent of the electorate (up from 2008) and favoring Obama by more than 20 percent, according to the Washington Post. Should these numbers hold or even increase, it will be a resounding victory for young voters and firmly establish the political power of this generation.
Anne Johnson, director of Campus Progress, greeted the news enthusiastically: "We knew young voters would play a major role in this election either by their turnout or absence. Tonight we see that Millennials have come out in force and are on pace to once again be one of the most significant voting blocs in this election."
---
Tuesday, 7:43 P.M.
Five Youth-Heavy Virginia Localities To Watch
There are five counties/cities in Virginia where more than 25 percent of registered voters are 18-25. All of them have universities or colleges present. These areas will be key to follow as results come in to see how youth turnout compares to last time. They're also useful for gauging what level of support young voters give Obama and Romney.
| County/City [Va.] | Percent of Voters 18-25 | College/University |
| --- | --- | --- |
| Radford City | 25.58% | Radford University |
| Charlottesville City | 25.84% | University of Virginia |
| Lexington City | 28.38% | Washington & Lee University |
| Harrisonburg City | 34.28% | James Madison University |
| Williamsburg City | 43.88% | College of William & Mary |
---
Tuesday, 7:02 P.M.
CNN Projects Young Voters Making Up Same Share of Voters Compared to '08
CNN is projecting 18 percent of voters are aged 18-29, the same as 2008. If correct, this is big news with so many forecasting a dramatic drop-off in young voter turnout. But the turnout number doesn't tell the whole story. What really matters is the share of the electorate that young people make up. The greater the share, the more likely the greater the impact of young voters. Read more about the difference between turnout and share of the electorate here.
---
Tueday, 6:32 P.M.
Lines At Ohio State—Long, Full Of Pizza
ThinkProgress' Scott Keyes shares these photos from Ohio State, where he's reporting today, of long lines at the polls on campus. He reports that students were handing out pizza to those in line, some of whom queued for two hours before being voted.
[Cross-posted from ThinkProgress, our sister publication]
---
Tuesday, 6:07 P.M.
Dispatches From The Ground
Young voter enthusiasm and lines to vote grew on college campuses over the course of the day…
Clockwise (University of Maryland, Appalachian State University in North Carolina, Indiana University, and New Mexico State University). The Student PIRGs' New Voters Project organized intensive registration and get out the vote drives on these campuses that helped to register 5,600 students and make 37,408 vote reminders in the days leading up to the election.
To make sure students stuck out the wait and cast their ballot, organizers organized 'parties at the polls' and other creative tactics to entertain students while in line. At Indiana University, for example, student leaders decked out in 'Poll Champ' hats danced around students in line, wrote 'I Voted' in red and blue paint on student faces and blew bubbles to create a festive atmosphere. The 'Poll Champs' also offered voting help to students with questions and refer those who encountered to an Election Day hotline staffed by attorneys.
Student leaders used creative methods to mobilize their peers to the polls and build Election Day Buzz.
At North Carolina State University, student leaders enlisted the help of campus athletes to spread the 'I Voted' message. At the University of Wisconsin, Madison, leaders asked students who just voted to snap a fun photo and text it to all their friends. In California, CALPIRG New Voters Project leaders summoned the help of the Sun Gods and University of North Carolina students evoked.
North Carolina Secretary of State Elaine Marshall joins NCPIRG student leaders at North Carolina State University in endorsing the New Voters Project and urging students to the polls today.
[Read more are StudentPIRGs.org]
---
Tuesday, 5:10 P.M.
Reuters: 'Can Obama Fire Up Young Voters?'
As the Millennial generation ages into the electorate, a growing number of young voters are paying closer attention to the races and the issues that impact them.
(Read More: Millennials, Progressive Values, and the 2012 Election)
Reuters takes a look at the importance of young voters, how the Millennial generation will impact this election, and what challenges young voters face with today's policies:
New polls taken nationally and in key swing states (Ohio, Virginia, North Carolina, Colorado, Iowa, Florida, Nevada and Wisconsin) show how crucial young voters are to the president's reelection. Obama leads Republican challenger Mitt Romney among 18- to 29-year-olds by landslide margins, more than offsetting the mildly pro-Romney sentiments of their elders.

In Ohio, Virginia, Colorado and Wisconsin under-30 voters support Obama by margins of 24, 25, 25, and 36 points, respectively. Wide as his 20-point lead among young voters nationally is, however, it's far narrower than his 34-point victory margin among the young in the 2008 election — which he won handily.

Recent polls also reveal that young voters, previously considered apathetic, now express more enthusiasm for voting than older constituents. In Colorado, 67 percent of 18- to 29-year-old voters report being "very excited" about the election, as do 69 percent in Ohio, 72 percent in North Carolina and an astounding 93 percent in Nevada. Voters age 30 and older in those states are considerably less enthusiastic.

Young-voter passion, if it translates into more voting, appears mostly self-generated.
The piece also touches on the future, noting:
Today's young Americans, unlike those of the past, can't count on their elders to look out for the well-being of the generations that follow. So it is sadly understandable that both young voters — and the politicians who need their support — are having problems devising policies that address today's widening "generation gap."
— Brian Stewart
---
Tuesday, 4:36 P.M.
On Facebook, Young Voters Indicate High Turnout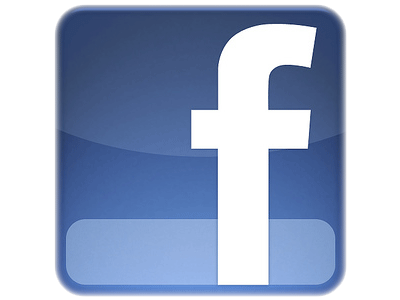 Young voters are a key voting bloc again this election, and some pundits have even dubbed this the "social media election." (Check out the Saturday Night Light skit on social media here.)
The largest social networking site, Facebook, has been asking users today to share how they're engaged in the process and whether they're stopped by the ballot box already. HuffPo reports:
By mid-afternoon Tuesday, Facebook had recorded more than 3.7 million users who planned to cast their ballots, and that number continues to climb at a breathtaking rate. Roughly two-thirds of those Facebook voters are under 35. Those between the ages of 18 and 24 represent 30 percent of the voters, and 25 to 34-year-olds make up 32 percent.

Of course, Facebook's data can't be substituted for a scientific poll, but that "I'm voting" button could have an impact on Tuesday's election: Facebook can "quadruple the power of get-out-the-vote messages," according to a recent study published in Nature.
[Read More on The Huffington Post]
— Brian Stewart
---
Tuesday, 3:16 P.M.
Election Day Dispatch: Wisconsin
Students in Wisconsin have been reporting mostly positive news from their respective polling locations today.
At the University of Wisconsin-Madison, Maxwell John Love, a student vote organizer, said long lines haven't discouraged young voters from casting their ballots today.
"Long lines at 7 a.m. felt really encouraging, despite the nasty weather here in Madison," he said. "There was concern that snow and rain could impact participation early on in the day, but from what I've heard from other organizers in the state, things have been smooth."
He did, however, cite a few changes from previous elections at UW-Madison:
"Non-partisan groups are not allowed in the buildings where students are voting. They're forced to be at least 100 feet away from buildings as the polls stay open, whereas before they had to be 100 feet away from the actual voters as they cast their ballots."
The Government Accountability Board clarified this rule earlier this year.
"Basically," Love added, "this means that we're not there if any issue comes up during the vote process; it makes election protection work harder to do. … There was also one site earlier that was not equipped with a laptop to help students that might need to verify their address using their enrollment verification letter for same-day registration."
Organizers addressed that issue immediately, Love said.
— Eduardo García
---
Tuesday, 2:15 P.M.
Turnout & Share of the Electorate Explained
There are a couple of basic terms that pundits will get wrong all the time when talking about the youth vote, here we will quickly clear up the basics.
Turnout: This can refer either to either turnout of all eligible voters, OR it can refer to turnout amongst registered voters. For youngvoters, turnout of registered voters was 84 percent in 2004. This data is usually not available on Election Day.
Share of the Electorate: This refers to what percentage of voters were young voters. As a result, it isn't reflective of just how many young people voted—it is also reflective of how many other voters turned out. Therefore, it is incorrect to use it as a means to analyze turnout amongst young voters.
Here's why it matters: There are 16 million more voters between the ages of 18-29 this election cycle. Thus, their starting share of the electorate is larger.
Turnout of all young voters in 2008 was around 51 percent. If turnout is the same, then there could be 8 million more youth votes this time. Even if turnout drops, share of the electorate could remain the same. Or, if more or less voters over 30 turn out, that will also impact the youth share of the electorate. Since there are so many factors at play, share of the electorate will not be a good indicator of youth turnout tonight.
— Tobin Van Ostern
---
Tuesday, 2:02 P.M.
Turnout & Share of the Electorate in 2008
In a previous post, we showed Obama's youth support amongst exit polls in 2008. However, exit polls will also estimate the share of the electorate for each age group. Here's what the exit polls showed based upon estimates, and what the final numbers ended up being according to CIRCLE.
| Battleground State | Share of Electorate [CNN] | Turnout [CIRCLE] |
| --- | --- | --- |
| Ohio | 10% | 55% |
| Virginia | 12% | 59% |
| Florida | 8% | 53% |
| Pennsylvania | 11% | 53% |
| Iowa | 10% | 63% |
| Colorado | 12% | 52.30 |
| National | | 51.10% |

As you can see, sometimes the exit polls were correct, sometimes they were off. The share of the electorate also varied significantly regardless of youth turnout. Thus, when exit polls come in tonight, all should be taken with a grain of salt and none of them will necessarily be reflective of youth turnout.
— Tobin Van Ostern
---
Tuesday, 12:01 P.M.
On the Ground: Early Voting Turnout at North Carolina State University Precincts Exceed 2008 Numbers
The Student PIRGs' New Voters Project has launched early voting campaigns in several states in an effort to help young people turn out to vote this Election Season.
Since local partner, NCPIRG (North Carolina Public Interest Research Group) launched its get-out-the-vote efforts on campuses across the state, large initial turnout has been reported at the on-campus early voting sites.
"I'm so excited to see how many students went out to vote this year. Over the summer, the board of elections almost didn't give us an early voting site, but student government continued to push for it so our students, faculty, and staff had an easy way to vote," said Rachel Turner, a junior senator in the North Carolina State University Student Government.
"When we compare the 550 who voted in 2008 for the NC State precinct (01-01) to the over 13,000 at the early voting site for Talley in 2012, we can see how invaluable having the early voting site here has been. It's great to see young people exercising their right to vote," Turner said.
The preliminary numbers show that early voting turnout for the precincts around NCSU (01-01, 01-23, 01-31) exceeds 2008 early voting numbers by almost 25 percent.
[Read More at New Voters Project or StudentVote.org]
— Tobin Van Ostern
---
Tuesday, 9:48 A.M.
Florida Youth Working To Turn Out Voters
Some good news out of Florida this morning: Nearly 4.5 million Floridians voted early this year — or 40 percent of the registered voters in the Sunshine State. This counters discouraging news reported this weekend about long lines and chaos that threatened voter turnout, including a bomb threat in Orlando on Saturday.
Diego Sanchez, a young vote organizer with the Florida Immigrant Coalition told Campus Progress there is still work to be done in the final stretch of the election:
"When we're out canvassing and talking to folks about getting to the polls, there are still those that tell us they never received their absentee ballots. It's why people are waiting in anywhere between 3-6 hour lines in different parts of the state. Some of the people we are talking to are confused and worried that their votes are not going to be counted. It's why we're going to continue to be out all day today to make sure we get as many people to get out to vote today."
We'll be following up with Diego and other vote organizers in the state until the polls close today.
— Eduardo Garcia
---
Monday, 6:23 P.M.
Morning Joe: Youth Vote Will Decide Winner of Election
This morning, on "Morning Joe" on MSNBC, host Joe Scarborough, NBC's Chief White House Correspondent Chuck Todd, and Republican Strategist Mike Murphy all discussed the youth vote. They summed up the difference in why the Romney and Obama campaigns each think they are going to win. The Romney camp believes the drop in youth share of the electorate will be significant, where as the Obama campaign does not. Watch it here:
David Gregory: What is it that the Romney campaign believes about who is coming out and what the electorate looks like that is so different than what the Obama team believes? Or do they really — do they believe something different now?

Mike Murphy: They [the Romney campaign] think the younger cohort, where Obama wins 2-1, is not going to be as motivated so the share will shrink a little bit and won't turn out as much. That's their kind of mental thumb on the scale; the Obama one is where we're going to get all that and more.

Chuck Todd: Here's an easy way to look at it. In '08, younger voters, 18 to 34, I think, outnumbered 65-plus. They were both right at – one was 17 percent of the electorate, one was 16 percent of the electorate. This time it is going to be this way. The question is … is it 18 [percent 65+ to] 15 [percent youth] … or is it 17 [percent 65+ to] 16 [percent youth]. 17:16, Obama is fine.
— Tobin Van Ostern
---
Monday, 5:30 P.M.
Obama Youth Support in 2008
We're going to be writing posts today and tomorrow on what numbers to know, and what to look for on election night. Here are a couple basic facts everyone should know about the youth vote.
In order to prepare for the instant analysis that exit polls will prompt on election night, below is what the data said about young voters on election night 2008 using CNN's Exit Polls.
This level of 66 percent support for Obama was comparable to final surveys by a number of pollsters. However, when looking at the exit polls for specific states there was a bit more variance.
In these six states, the youth support for Obama was usually a couple points below the national average. When new exit poll data is released we'll do a state-by-state comparison to see how youth support for Obama over McCain is different from youth support for Obama versus Romney.
— Tobin Van Ostern