VOICES
Topline News Demand Clean Energy Shift
This article is part of our campaign on Climate Change. Check out more reporting, research, and actions on Climate Change →
Record-breaking flood displaces thousands in Middle Tennessee‎ - The Tennessean
'Daunting' oil spill threatens Florida – Miami Herald
Police Find Car Bomb in Times Square – New York Times (while the motive for the NYC bomb hasn't been identified yet, similar oil-funded terrorist actions are regularly occurring)

(Twitter / @ellieholcomb)
These three headlines might not seem related, but they all stem from our insane addiction to oil and fossil fuels. It doesn't matter if we are talking about domestic or foreign sources, fossil fuels are eating away at our quality of life.
From causing the global climate crisis to financing terrorist plots, greedy fossil fuel corporations, and their utility enablers, must be put out of business as soon as possible to protect citizens of the United States and the rest of the world. While the executives of these companies are ranking in record bonuses and paychecks, their employees and the communities surrounding their operations are exposed to toxic fumes and the grief that comes with repeated and preventable accidents. People around the world are witnessing the first waves of impacts of the climate crisis in the form of stronger droughts, floods, wildfires, and the loss of natural resources. In the meantime, everytime oil goes up $1, Iran gets another $1.5 billion to use against us.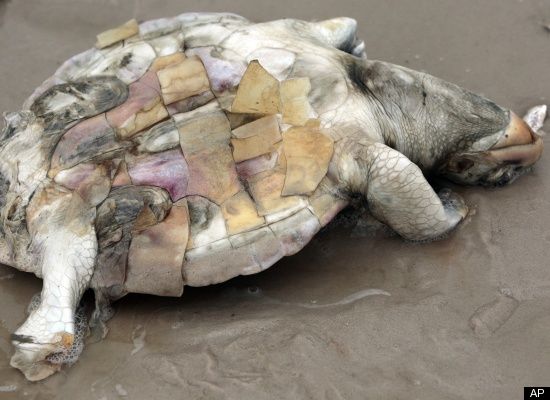 (Huffington Post)
The time to move beyond oil and coal is now and within our reach. What we need is a national strategy to do so, rather than the stubborn commitment to protect a dying industry we've been hearing from the President and many members of congress. We also need to secure a just transition for workers in the fossil fuel industry. They should be the first in line to receive the millions of new jobs that are already being created in the deployment of clean, renewable energy.
In 1969, two environmental disasters awakened the people of the United States to the necessity of environmental protection. I hope that in mourning the tragic events afflicting our nation – the Gulf Coast oil spill, last month's coal mine explosion, the Tennessee floods, and the seemingly endless wars in Afghanistan and Iraq – will provide a similar jolt, and unite Americans behind a common goal: to end our fossil fuel addiction as soon as possible.